Do You Have A Sign Project We Can Help With?
CNC Dimensional Signs
With our state of the art Multicam Apex 3r CNC router, along with our expertise and experience, our team can create very unique dimensional signs.  We use EnRoute Pro software to design your one-of-a-kind, custom sign, to look exactly how you want it.  We use premium high density urethane board (HDU) to make these signs.   HDU is a closed cell structure meaning it won't absorb moisture and will last much longer than wood.  HDU will not crack, rot or peel from outside exposure.  HDU does not expand or contract, so the primer and top-coat finishes will last longer.  This signage is ideal for homes, farms, businesses, cottages, pubs, apartment complexes, and large entryway signs.  All CNC dimensional signs are unique and specifically designed for each customer.  Therefore, the cost will vary according to size and degree of complexity.   Please contact us for a quote.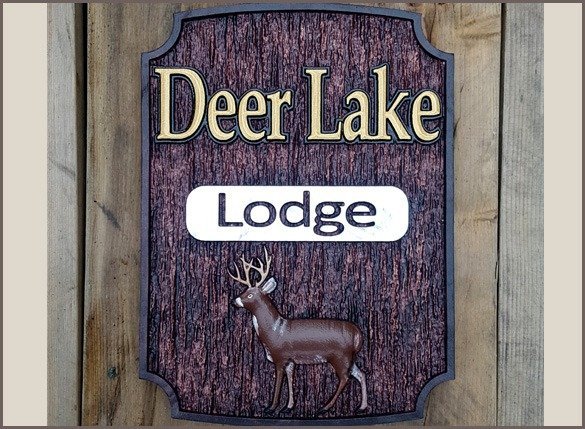 When the CNC machine is finished routing out the sign we can start priming and painting the sign to the customers specifications. Contact us to get started on your very own  CNC dimensional sign!