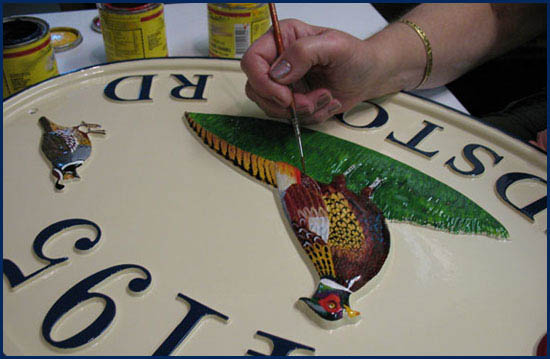 Sign Emblems
*Please note: This page contains a lot of images and may load slower on some systems.
Below are images of the emblems that can be used on your cast metal sign.  Please keep in mind not all emblems will fit all signs.  Please contact us if you need help deciding on an emblem(s) for your sign.
Birds
Buildings
Cattle
Dogs
Farm Animals
Fish, Whales & Water
Flowers
Heraldic
Horses, Riders, etc.
Insects
Misc. Animals
Miscellaneous
Mythical & Story
Plants & Fruit
Professional Symbols
Sports
Trees
Vehicles
Mini Emblems